UserVoice Pricing in 2021
UserVoice is a feedback management software that makes it possible for companies to capture, organize, prioritize and take action on customer feedback.
Try spending some time on their website and you'll see something is missing… yes, it's their pricing page. No luck finding out how much you'll have to pay to use this software. You'll need to talk to a sales representative to get a quote.
UserVoice's price change
Back in 2015 they had a free plan, a $20 plan, a $55 plan and a $95/m pro plan. Late in 2015 their pricing changed and they started charging $199/month, then $499/month for their product management software.
Here's a surprised customer, posting to Twitter in November 2015: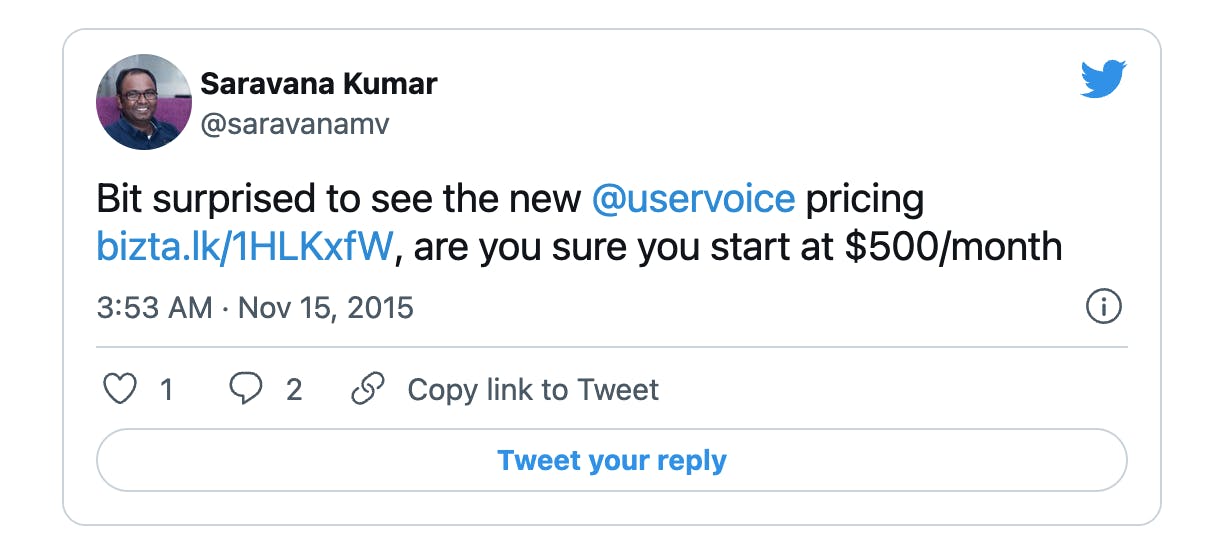 And directly from a UserVoice employee, posting on Quora, around the same time:
Our product management product starts at $499 because it's something that's most valuable at scale (rather than per user) hence the higher pricing.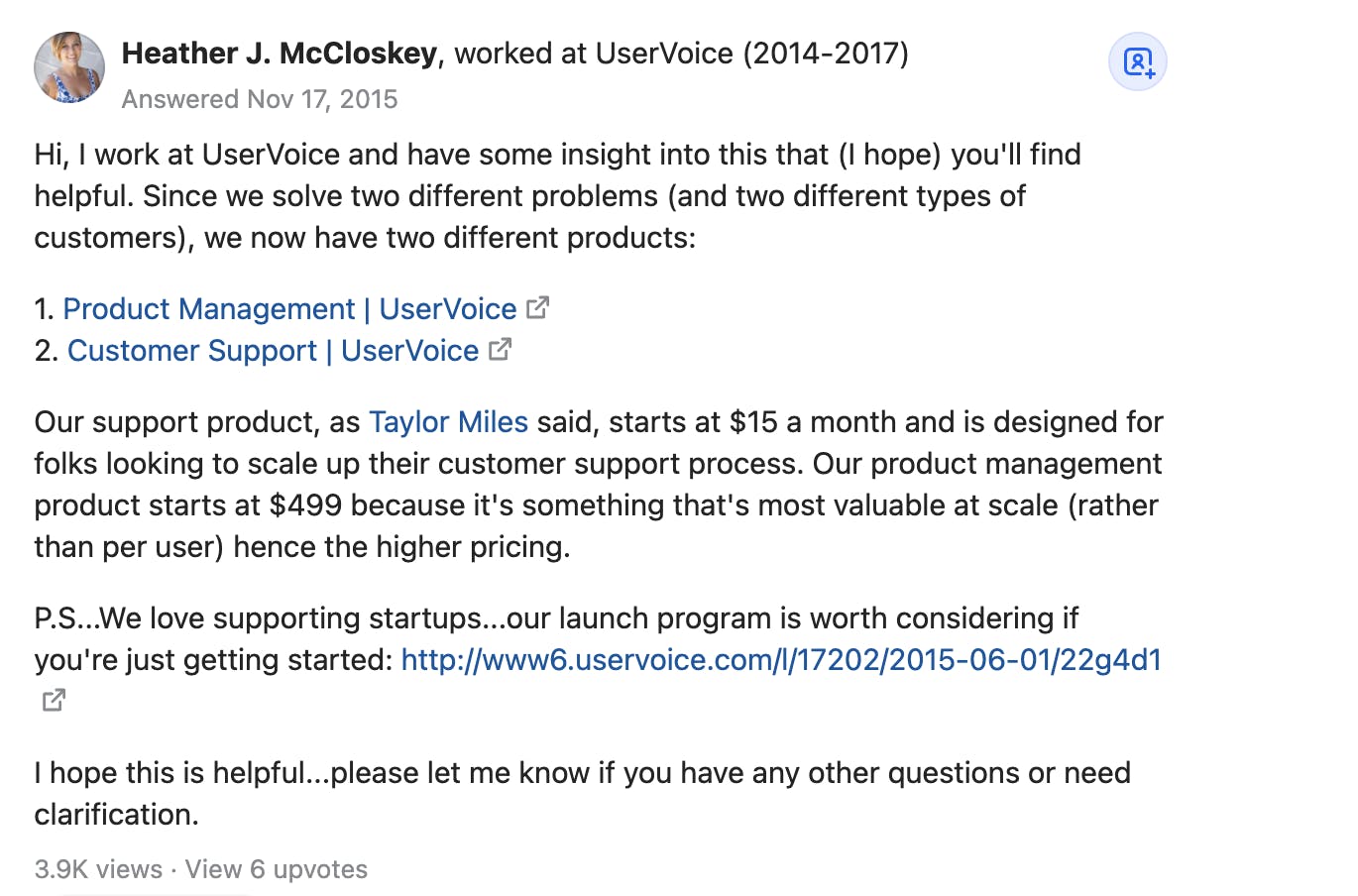 Nothing wrong with going upmarket to focus on enterprise market, but this will inevitably leave space to competitors with transparent pricing, willing to serve startups and small business customers.
FeedBear is just $29/month - all features, unlimited boards, unlimited feedback and admin users - and you can get started with a free 14 days trial.
Is there an UserVoice free trial?
There's no option for a free trial of UserVoice. They used to offer one back in 2014, but not today. You'll have to get on a demo call.
Discounted pricing for startups and small businesses
It seems as of 2021 UserVoice offers no discounts for startups, small businesses or educational institutions.
Start listening to your customers
Understand what they really want. Build the right product.